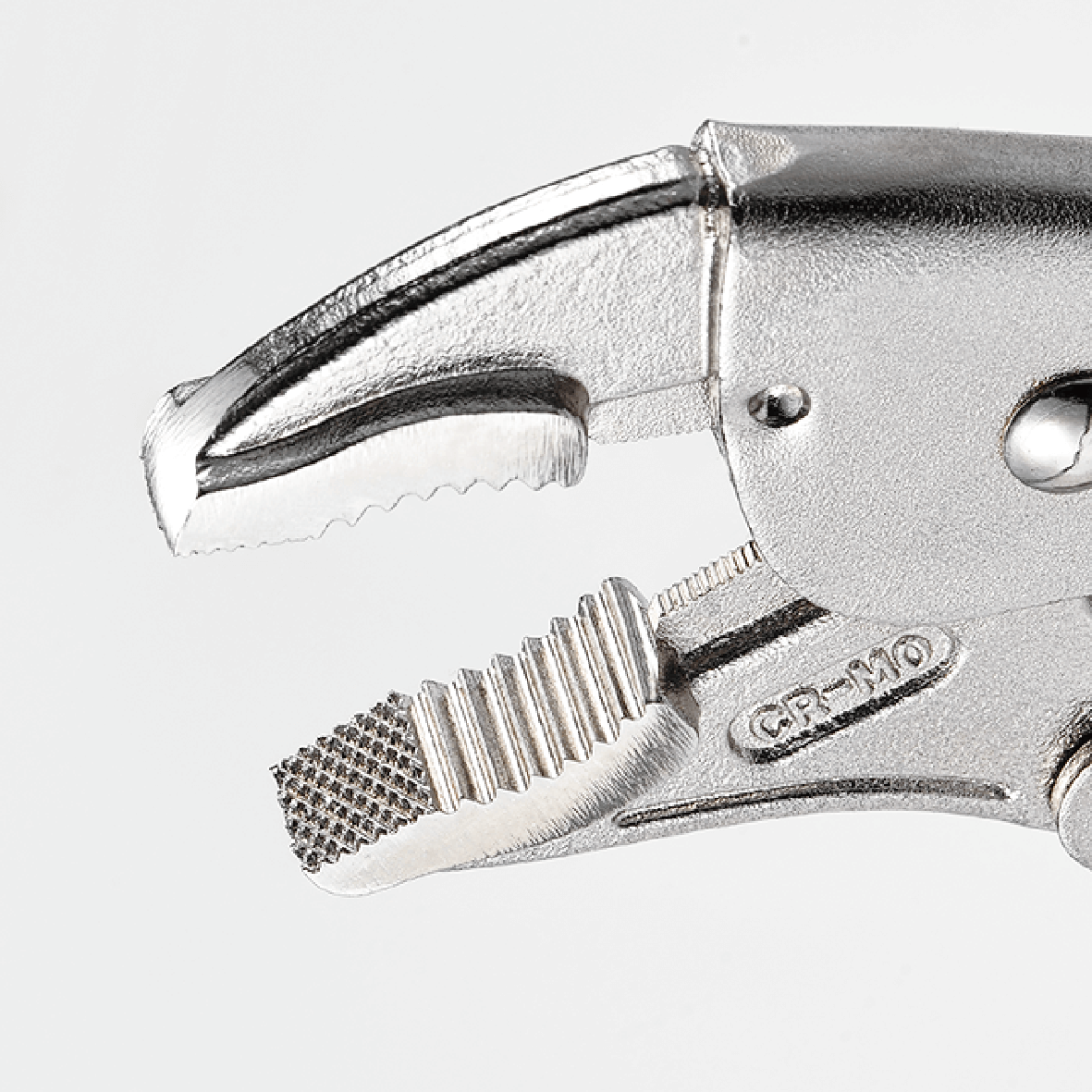 Curve Jaw Locking Pliers
---
▪ Curved jaw puts tremendous pressure on four points of any type of nut or bolt head with convenient wire cutter.
▪ Turn screw to adjust pressure and to stay adjusted for repetitive use.
▪ Cuts single or multiple aluminum strands (60p per cable).
▪ Ideal for tightening, clamping, twisting and turning.
▪ Constructed of high-grade heat treated alloy steel for maximum toughness and durability.
▪ Material: Alloy Steel.
---