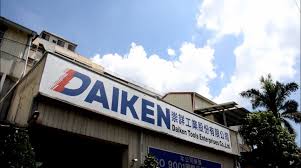 Daiken
Daiken designs and manufactures 'Professional-Grade' and 'Application-Specific' pliers for OEM, ODM & After-market customers.
We focus on the manufacture and development of pliers only. This way, we spend 100% of our resources and investment on improving our craft year after year. Today, people in more than 50 countries use our pliers and benefit from our product quality and performance.
Manufacturing
Daiken started in Taiwan, a country known for its manufacturing experience and ability to minimize costs to stay competitive in the global market. Daiken was founded in 1968.
We have been designing and manufacturing pliers ever since.
Our growth is largely attributed to our emphasis on product innovation and our determination to provide superior quality products. We perform rigid quality inspections during each manufacturing phase, from product development, production, finish and packaging.
Quality
Pliers are designed to serve very specific functions. In most cases, the plier is a tool engineered to increase the effectiveness of the hand, reducing hand fatigue, risks of injuries and making work easier and safer. Pliers are tools that get abused through extensive force conversion.
Users expect long service life. Our testing process includes; Cold impact strength testing, adhesiveness testing, combustibility testing, insulation resistance testing and dielectric testing.
(VPA/ GS/ VDE/ DIN IEC 60900)