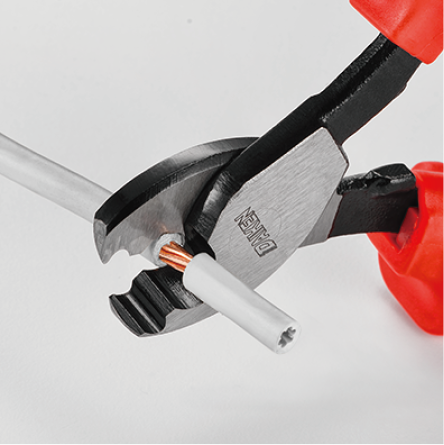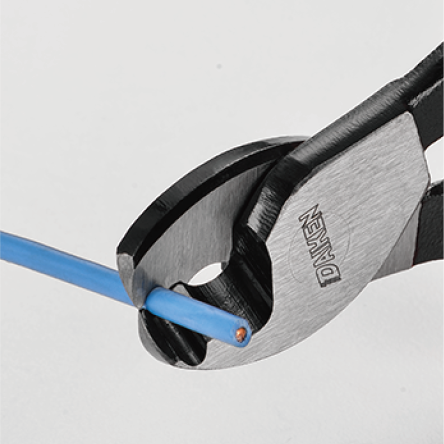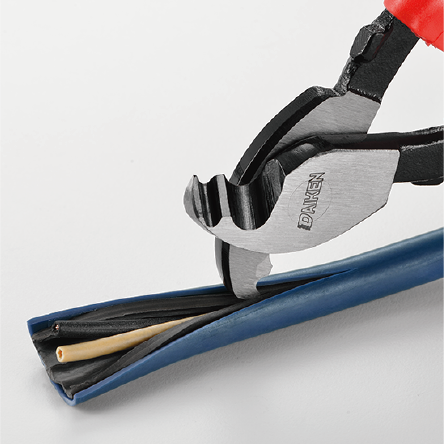 Cable Cutter
VDE Pliers
---
IEC60900
▪ Forged with Cr-Mo steel. Made to last.
▪ Precisely treated and sharpened blades, high wear resistance.
▪ Cr-Mo steel has higher wear resistance than most common steel used for pliers.
▪ The right tool for cable cutting. Smooth and clean cuts without crushing or deforming the cable.
▪ For aluminium and copper cable only.
---


1. Cable cutters are specially designed tools that are used to cut through various types of cables, such as electrical cables.
2. They are usually made from hardened steel, which makes them strong and durable enough to handle heavy usage.
3. Cable cutters come in different sizes and shapes, so it is important to choose one that is suitable for the job at hand.
4. It is important to use the correct type of cable cutter for the job in order to get the best results and avoid any damage.